[Reading Time: 7 min]
When it comes to selling your property in Montreal or anywhere in the world, knowing the right price is fundamental.
Selling price too high and you risk being on the market for a long time and getting less than what you would have had if you priced it at fair market value (aka FMV).
Price too low and you're leaving money on the table. Here's the summary of three common pricing strategies:
Below fair market value pricing strategy
This strategy is the most complex, rewarding and riskiest all at the same time. Just like brain surgery, every single step has to be planned ahead of time and every action has to be executed with the highest precision and perfect timing. A wrong move can kill your transaction or make you get less than the fair market value.
Under the right circumstances, the first purpose of this strategy is to create a bidding war to bring the price as high as possible. The second, less known for, is to reduce the legal risk for the seller and still get top dollar.
The seller that wants to use this strategy must understand the elements below in-depth and do a perfect execution to maximize net profit:
What is the fair market value for your property?
Even if all the favorable components to apply this strategy is present, not doing the right Comparative Market Analysis will still kill this strategy. People take too lightly how important a CMA is. Your success depends on getting this number right.
Are you selling in the best real estate sale cycle?
If you are selling your home in the high season, you don't have to adjust your target below FMV but if it is in the low season, on average, your target FMV price has to be lowered.
Are you in a seller, buyer or balanced market?
If you are selling in the seller's market, you don't have to adjust your target below FMV. At a balanced market, this strategy can still work but make sure you truly understand every aspect of this strategy and execute every step to the T. The risk to make a major mistake in a balanced market increase significantly compared to a seller's market. For a buyer's market, I wouldn't recommend using this strategy period unless you are the Tiger Woods of below fair market value strategist.
Time is everything
To maximize the chance to receive as many offers as possible at the same time, you need to plan every step ahead of time. Here is the step by step of successful planning:
Be ready: make sure the property will be ready for the day of showing. Do all repairs, cleaning, de-cluttering, staging, etc. ahead of time.  
Listing & marketing: determine exactly which day your listing will be published online and when to send out all your marketing material. They must be all in sync together to have a greater impact.
Visiting hours: in the same week, make sure to set a time frame for all visitors to show up all at once. Saturday or Sunday are usually the best days to do visits. 2 hours total for all visits is more than enough. You want all visitors to arrive all at the same time to create a hype.
Offers deadline: all potential buyers must be informed that all offers will be received on a specific day and time at the latest (i.e. Wednesday at 12 pm). You should give enough time for all the offers to come in but not too much to lose buyers' interest.
Offer's delay: also, make sure that all buyers know that all offers must be open and valid for at least 48 hours.
More hyping: as soon as an offer comes in, always advise all the other potential buyers that you have received an offer. Repeat this step for each new offer that is coming in. If there are 10 offers, you repeat this 10 times.
Analyzing offers: upon receiving all offers, you should take the time to review all of them right away. Often, what is written between the lines is the most important element to be considered. Only an experienced realtor or a savvy seller can detect those elements.  
Pick an offer: most realtors or sellers would stop here and choose an offer that is good enough for them. For the savvy sellers or realtors that truly have their client's best interest at heart, this is not the last step.
Show me the money: now that you have reviewed all the offers, you can see which buyers seem to be more motivated. This is the time for you or your realtor to work even harder to squeeze every little dollar out of them. Inexperienced sellers/realtors will use a counter offer strategy to try to get more money or better conditions. On the other hand, savvy sellers/realtors will use the "bonification" strategy instead. This option can be optimized even more if we have planned step v (aka Offer's delay) in order to have more time to maneuver and put more pressure on the buyers.
This strategy can be applied to a turnkey property as much as a house that needs renovations. The success of this strategy starts with knowing at what price this property becomes a hot deal!
Like any strategy, this one also comes with a set of risks. Sellers really need to weigh the risks and benefits of going this route with an experienced real estate agent that truly understands the market that you are in and all the intricacies of the strategy.
This strategy has so much more depth to it that I can write a full article just about this subject. To know more, ask for our free step by step PDF.
Pricing strategy at fair market value
This is the safest strategy of them all. Listing at the fair market value will sell your property in the average timeframe of the market. Depending on how hot the market/property is, you might or might not have multiple offers. If so, please refer to the strategy above.
If you decide to go with this strategy, please make sure to take the elements below into consideration:
What is the fair market value for your property?
I will never repeat it enough; the CMA is the base of any good strategy. Hire a local home evaluator or a great realtor that is good with numbers. A good realtor will explain in detail how he or she got to the number. Don't trust anyone if they cannot explain how they got the number. If they are wrong about their forecast, YOU are the one that is paying for their mistake!
Are you selling in the best real estate sell cycle?
Make sure your FMV takes into consideration the seasonality of the real estate cycle.
Are you in a seller, buyer or balanced market?
No matter what is the market condition, you must modify your FMV accordingly.
Time is money
These days, most of the home buyers shop online. They get instant notification with any new update. According to realtor.com, over 90% of the serious buyers would have seen your listing instantly. The strategy of waiting forever doesn't make sense unless you are in a really slow market. So if your property lost a lot of momentum after 2 to 3 weeks, re-assess the situation and it might be time to lower the price.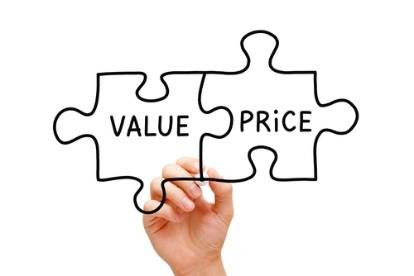 Pricing strategy at above fair market value
Also known as a testing market price strategy, this strategy can also be very effective if you know how to use it correctly.
In reality, most of the time this strategy is often misused by overly ambitious sellers or realtors that use a "list high" strategy to get the listing.
List high strategy: the realtor relies on the fact that a lot of sellers are overly ambitious with their listing price. Meaning the seller will most likely choose the realtor that will propose the highest listing price. That realtor will tell them the listing price that they want to hear to get the listing.
Once the listing agreement is signed, not too long after, the realtor will start giving pressure to the seller to reduce their price.
As an excuse, they will say something like, there are not too many visits, no serious offers or the property has a problem in order to get you to reduce your price.
As I said before, make sure to interview at least 5 realtors before committing to one. If a realtor is proposing a price way higher than the other realtors, you must ask him why? Don't be shy to call back any of the interviewed realtors to compare. The realtors that can justify any of the comparable listings with facts will usually be the strongest realtor from the bunch!
This strategy can often come with a negative impact on your listing if you are not careful:
No deal: Overpriced listing often means the seller is not motivated to sell. Buyers and realtors on average don't like to waste their time. It means they don't like to come in with a low offer compared to the listing price and risking insulting the seller or wasting their time. Even though the offer is at a fair market price. Most of them rather would walk away than negotiating with a seller that is not motivated or logic.
Bad perception: On average, buyers rush in to see new listings for the first few weeks, and then usually discard it. After that period, buyers will wonder why the property is still sitting on the market. Even if their perception has no merit, they will think that it's because the price is too high or there is something wrong with the house. As a result, many studies have shown, that properties that sit on the market because they are priced too high usually end up getting a lower price than they would have had they priced at fair market value in the beginning.
Endless upkeep for nothing: Having your home sit on the market for an extended period of time can be really unpleasant if you're living there. It means always making sure your home is clean and ready to vacate on short notice. Trust me, this gets old after a few weeks.
There is not one single element that would make your property sell for top dollar as quickly as possible. It's more like the sum of all actions that makes the transaction a bad, good or excellent one. Selling is easy, selling it right is not that simple!